Click & Collect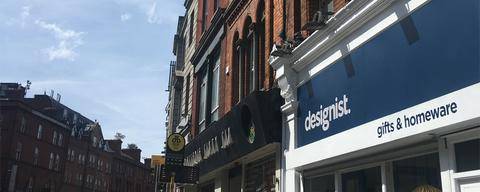 Order online for collection in the shop on George's Street for an easy peasy shopping experience! In the cart page you will need to fill in a shipping address, and when you continue to Shipping Method, you can select the free 'Collect in store' option. We will do our utmost to have your order ready for collection within an hour*. We'll let you know when it's ready by email.
*with products from our Science Gallery collection we ask you to give an extra day as they are not on site in George's Street. All online orders are processed from designist, 68 South Great George's Street.  
Feel free to drop us a line if you have any questions
designist.